1991-1996 Ford F150 – 9th Generation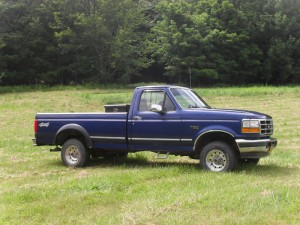 Model Years
1996, 1995, 1994, 1993, 1992, 1991
Fuel Economy
13-15 mpg
What to Know
9th Generation F150's are a cheap full size pickup that are relatively reliable for their age. Engine options are all over the place, starting with a 4.9L straight 6, a 245hp 7.5L V8 up to a 7.3L turbo Diesel with 235hp and 425lb-ft of torque. They won't get great fuel economy, but they will be cheap to maintain. Interiors are what you can expect from a 20 year old truck; just look for cleanliness that matches your preferences.
What to Look For
Transmission – Watch for hard shifts and abnormal acceleration. These truck are almost 20 years old, so they won't shift perfectly, but if the transmission holds gears too long or has trouble engaging the next gear, it is probably worth looking elsewhere.
Fuel Pumps – I've personally heard about people having to replace fuel pumps from 150-175k miles. This isn't that big of a deal for this old of a vehicle, but expect to spend $700 or so in parts and labor for a new fuel pump.
Rust – As with any 20 year old vehicle, there is likely rust on the fenders, tailgate or possibly the doors.
Reliability
Issues: Body Rust, Cooling System, Misc Engine Component
Lifespan Estimate: 215000 miles
Performance
Horsepower: 145 - 245hp
0-60 Time: 8.8 seconds
1/4 Mile Time: 16.3 seconds

Cost of Ownership
Depreciation: Minimal <5% per year
Maintenance Costs: Low
Average Insurance Costs in : Low