1993-1998 Toyota T100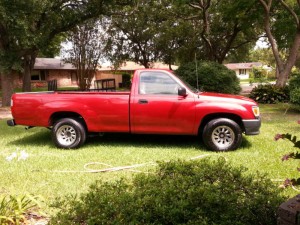 Model Years
1998, 1997, 1996, 1995, 1994, 1993
Fuel Economy
17-20 mpg
What to Know
The T100 was a mediocre attempt at a full size pickup when it was new. Compared to its alternatives, it doesn't excel in any one area. When equipped with the 3.4 V6, power is adequate at best. T100's are a decent truck, if you can get a deal on one.
What to look for when buying:
Suspension squeaks and rattles. With the age of T100's, check to see what parts are squeaking. Squeaks are a nuisance, but can be a symbol of a worn component. Bushings are relatively cheap, but installation can be expensive in some cases.
Rust. Frame rust isn't too widespread with T100's, but body rust is. Check under the bed, fenders, and doors for rust.
Reliability
Issues: Body Rust, Clear Coat Peeling, Fuel Pump, Interior Issue, Misc Engine Component
Lifespan Estimate: 190000 miles
Performance
Horsepower: 150 - 190hp
0-60 Time: 11 seconds
1/4 Mile Time: 17.8 seconds

Cost of Ownership
Depreciation: Minimal <5% per year
Maintenance Costs: Low
Average Insurance Costs in : Low