2005-2014 Toyota Tacoma – 2nd Generation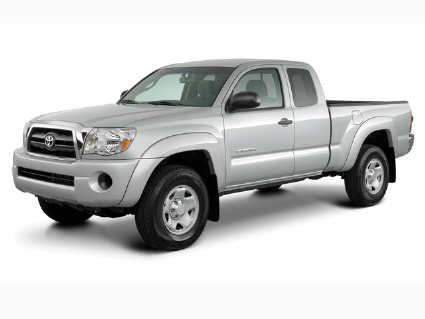 Model Years
2014, 2013, 2012, 2011, 2010, 2009, 2008, 2007, 2006, 2005
What to Know
2nd Gen Tacomas saw the platform grow into more of a midsize truck. Interiors are still bare, but are much more refined than those found in 1st Generation Tacomas. Both available engines feature power upgrades, at the expense of fuel economy. Compared to the 1st generation, this generation feels significantly larger and heavier while driving. You look across the hood, rather than over the hood, simply because it is a much larger vehicle.
X-Runners are the "performance" derived 2nd Gen Tacoma featuring lowered stance, body kit and a 6 speed manual paired with the 236hp V6.
Overall, there aren't too many known issues with this generation of Tacomas. They are still too new to have rust issues, and the engines appear to be relatively sound, with a number of them well past 200,000 miles. When buying, look for maintenance records and that the previous owner has addressed any of the TSBs from Toyota.
Reliability
Issues: Interior Issue, Misc Engine Component
Lifespan Estimate: 200000 miles
Performance
Horsepower: 159 - 236hp
0-60 Time: 6.7 seconds
1/4 Mile Time: 15 seconds

Cost of Ownership
Depreciation: High 17.5% or higher per year
Maintenance Costs: Low
Average Insurance Costs in : Medium
Related Rides
Toyota Tacoma Parts