2004-2012 GMC Canyon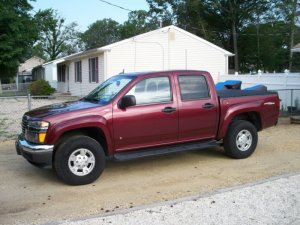 Model Years
2012, 2011, 2010, 2009, 2008, 2007, 2006, 2005, 2004
What to Know
GMC Canyons and Chevrolet Colorados replace the S10 as Chevrolet's compact pickup offering. It is offered in a number of cab configurations and powertrains. The engine options aren't that great, as they aren't incredibly powerful or long lasting (to date, at least.) The 5.3 liter V8 is by far the best engine offered, but it is significantly more difficult to find. Interiors are what you expect in a pickup- just enough. If you're buying an economy pickup, you don't need Satellite Navigation, heated seats or tons or Bluetooth. It is a truck.
Common Issues
Poor Fuel Economy – This isn't really an issue, but don't expect spectacular fuel economy, even if you opt for a 2wd, single cab, 4cyl, 5 speed model.
Difficult to Change Brakes – The front brake pads are hard to get into the caliper. Not really a huge issue, but be prepared to spend some extra time when changing the brake pads.
Canyons and Colorados are solid small trucks. They are easier to find and cheaper than comparable year Tacomas, so they can be a viable option for someone looking for a cheap, reliable small pickup truck.
Reliability
Issues: Misc Engine Component
Lifespan Estimate: 160000 miles
Performance
Horsepower: 116 - 300hp
0-60 Time: 7.9 seconds
1/4 Mile Time: 15.9 seconds

Cost of Ownership
Depreciation: Medium 10% per year
Maintenance Costs: Moderate
Average Insurance Costs in : Medium
Related Rides
GMC Canyon Parts